Deanta is a publishing solutions provider, based in Dublin, Ireland. What differentiates us is our unique combination of people, production expertise, methodology and technology. This results in publishing services, solutions and outcomes that are forward thinking, flexible and tailored to suit the individual needs of every client.
"Years of working with the world's leading publishers of all sizes has laid bare the commercial and operational potential for any publisher who chooses to embrace organisational change. We exist to lead and support this change, enabling our clients to create a truly agile workforce, drive better publishing services and outcomes through available technologies."
Darren Ryan, CEO and founder, Deanta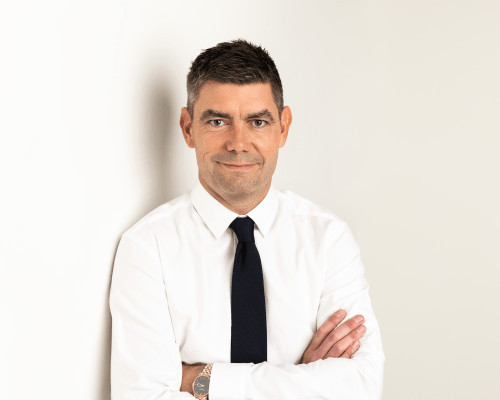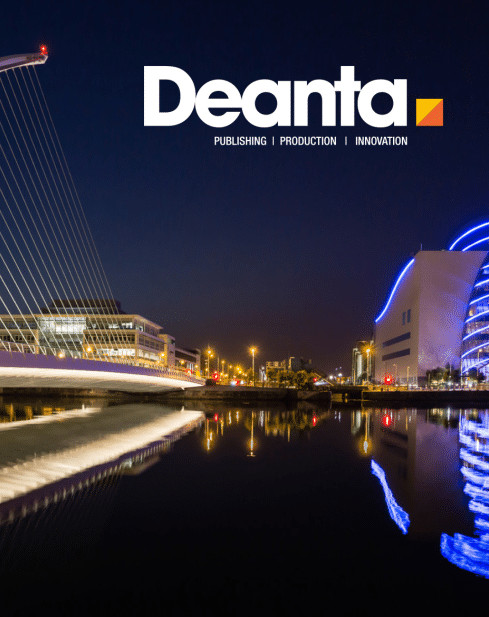 2011
Irish by name, Irish by origin
Deanta was born out of a vision to build 'full-fledged' relationships internally and with our customers. Our focus from the beginning has been reliability, flexibility and of course, consistent delivery. Dedication to these central tenets across all levels has ensured steady growth and most importantly, incredible client retention.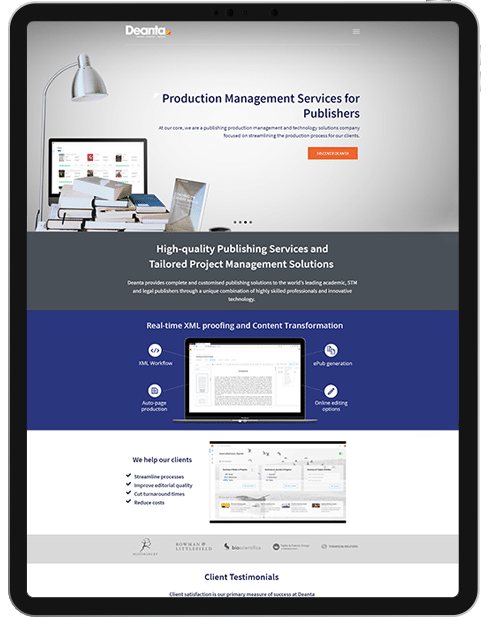 2015
Global vision
In 2015, we launched our new brand and website, which reflected a confident global outlook. The confidence was built on our success on winning and delivering large scale accounts by deploying a combination of highly trained and committed staff with efficient process automation.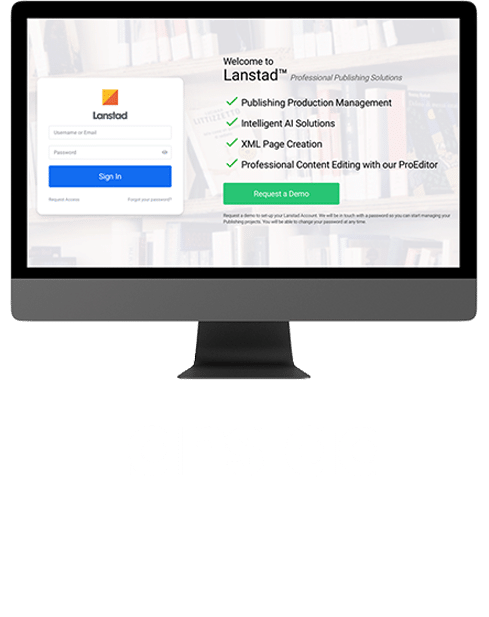 2019
Into the cloud with data science
The combined opportunities arising from cloudification and data science accelerated Deanta's strategy to exist in a hyperconnected space alongside publishers, creating a seamless movement of metadata and content across all stages of production, virtually. In 2019, out of our Dublin office, we began building the next generation of our publishing production platform, Lanstad.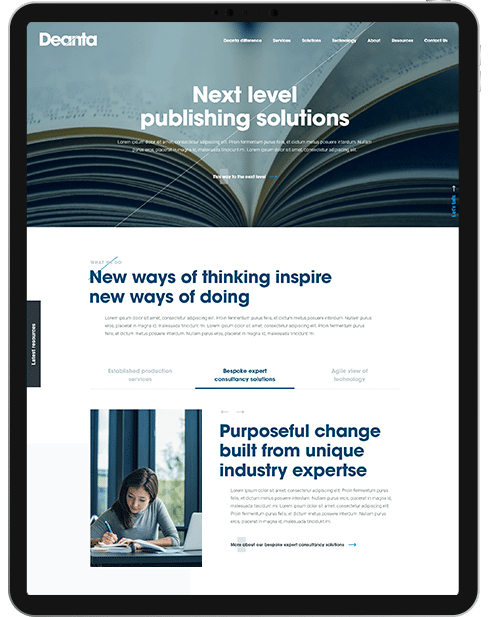 2021
Next level publishing solutions
At Deanta we believe there is a clear path forward for publishers. A future where talent and technology aligns for innovation and growth. Our goal is to lead and support this digital transformation journey and achieve better business outcomes for our clients.
Our leadership team are veterans of client-focused publishing production. Combining technical expertise with problem-solving and communication skills, we know how to drive projects through to completion on time, on budget, and with minimum fuss.
The long term partnerships we have developed with our clients is down to our great people and our door is always open to the best and the brightest.