Solutions
The solution Deanta delivered was a bespoke, robust and cost effective microsite that replicated (as closely as possible) the layout and text structure of the existing printed material. The solution facilitated user validation and provided full security, with customised filtered search fields and enhancing visuals aesthetics, user interface (UI) and User Experience (UX) while maintaining a sense of consistency that complimented the existing website.
Outcomes
A clean, fresh design, inline with the existing brand guidelines
Students/users are able to view a selection of the latest textbooks in a way that allows users easy access to the main textbook content
Table of contents pages have a clear layout to ensure users can access content easily and quickly
Administrators of the new platform can manually add/edit site content and add or remove users.
Chartered Accountants Ireland approached Deanta with the challenge to design and develop an easy-to-use student textbook microsite in time for the 2019 academic year. Prototype budgets were tight and needed to be respected. Delivery timeframes needed to be respected in order to meet the deadline inline with the commencement of the new academic year. Secure hosting considerations needed to be addressed and existing content needed to be re-purposing to match the style and format of existing print material.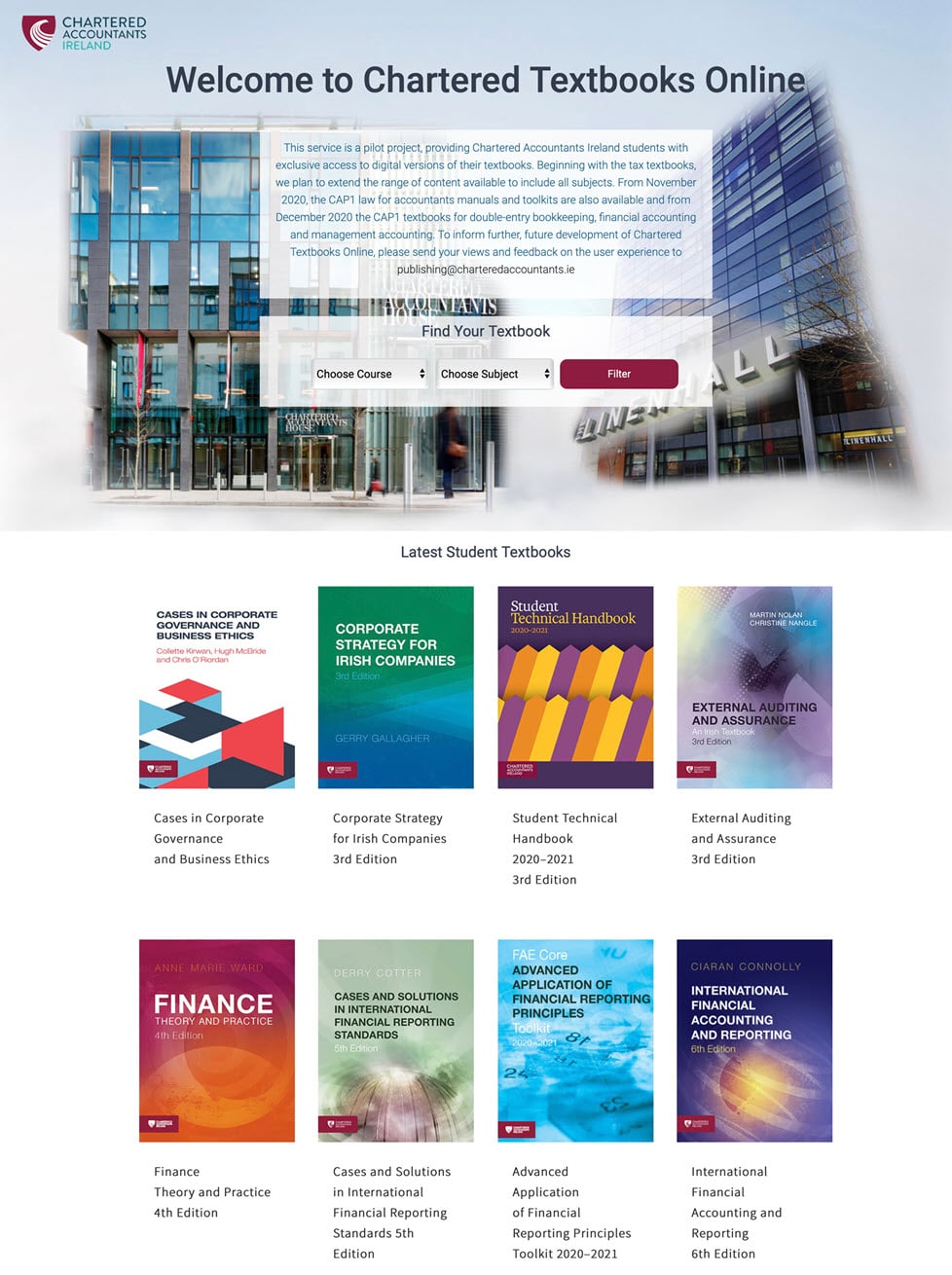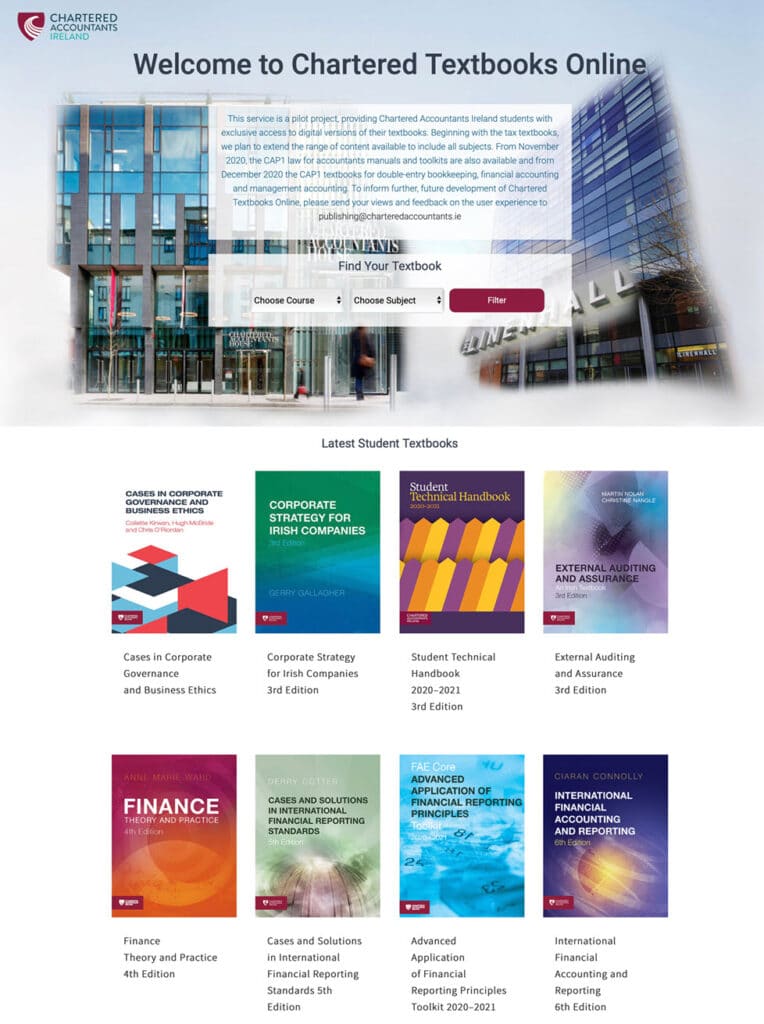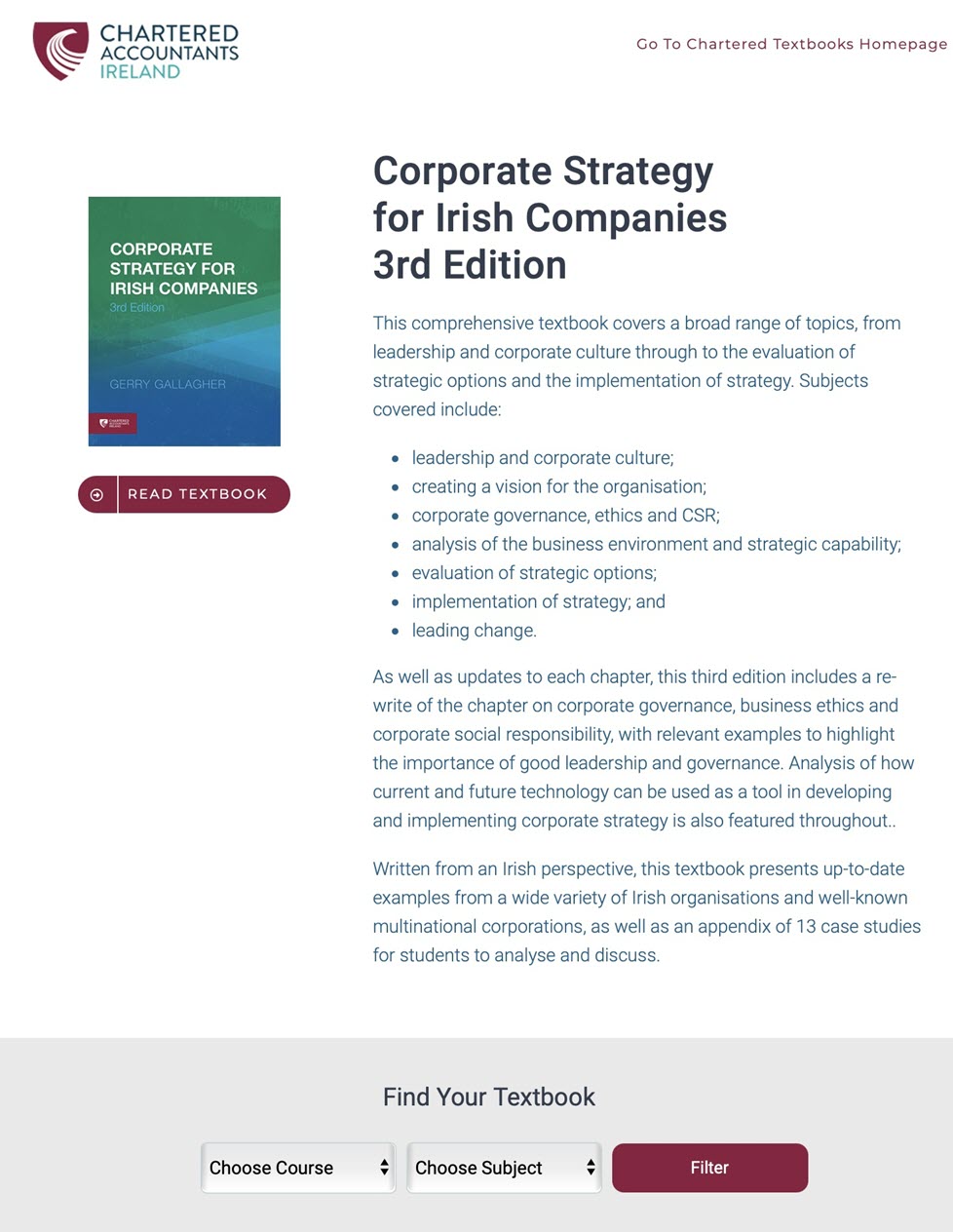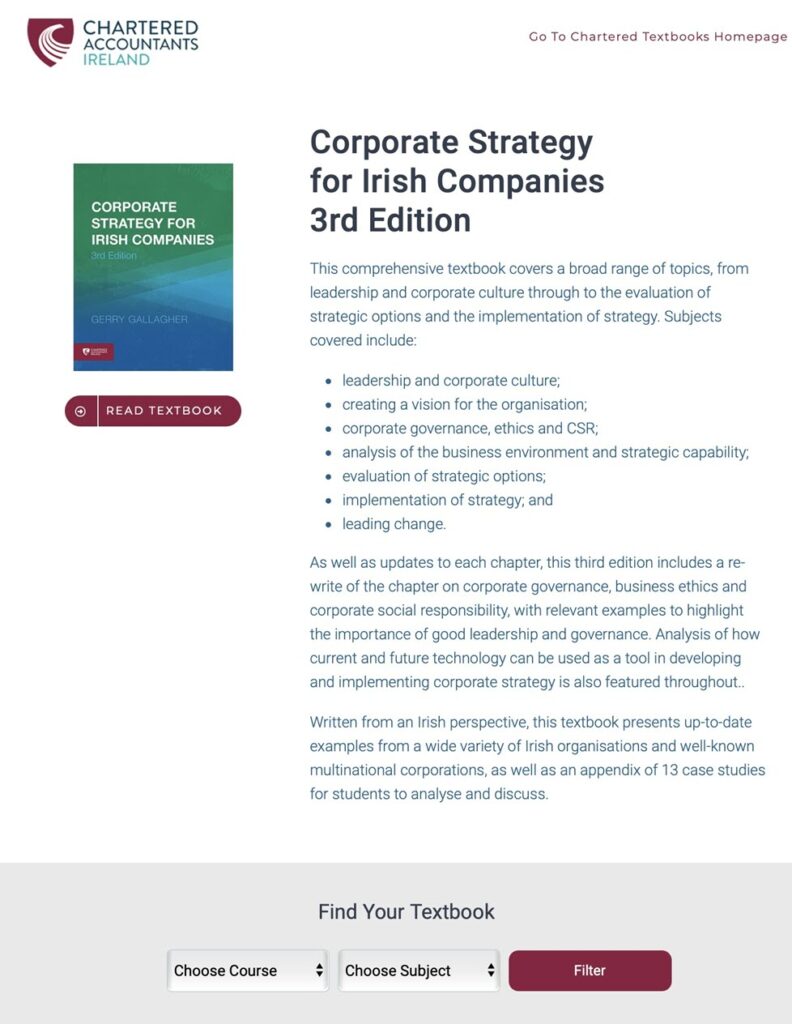 The solution Deanta provided included converting content to XML and wireframing and building the microsite on a new Open Source CMS WordPress platform. This enabled the flexibility to rapidly build, edit and customise the platform from both a visual and a technical perspective. Technical implementation involved validating users across domains and to ensure that only registered members of the Chartered Accountants website had access to textbooks. In order to create a clean sense of familiarity for users, Deanta created a number of visual treatments that leveraged images relevant to Chartered Accountants Ireland, recognisable surroundings from both the Dublin and Belfast skylines. The visual treatment remained within brand guidelines yet offered a fresh experience across all pages on the website.
As a partner in Chartered Accountant Ireland's services chain, Deanta was able to understand, breakdown and deliver a robust and cost effective digital solution. Using a creative approach to both content and design, the prototype allowed the internal teams earn buy-in from senior stakeholders to launch a fully fledged, easy-to-use and contemporary student textbook site in time for the 2019 academic year.