The world of publishing has seen many fundamental changes in recent years, from onshore/offshore production to the rise of ebooks and digital transformation impacting the industry. Every business must move at its own pace but ultimately Deanta wants to help publishers embrace this change; from organisational change to find, motivate and retain staff to technological change to help realise greater value from content.
Our next level outcomes begin with immediate and tangible benefits like faster speed to market, cost savings and improved accuracy. But where we add even more value is by helping our clients drive lasting organisational change.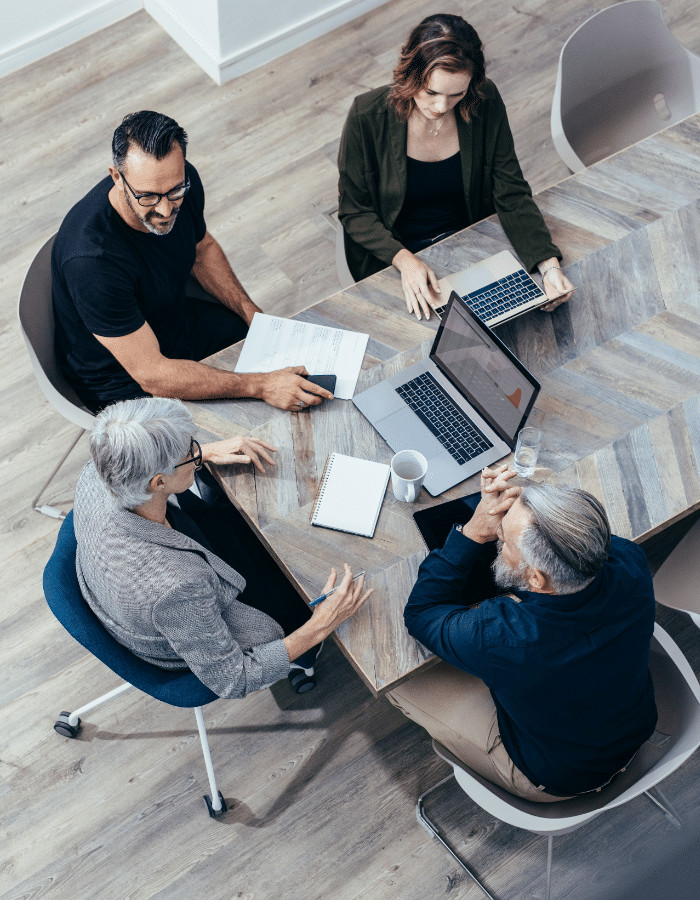 We believe a leaner, more agile and multi-skilled workforce, supported by technology, can transform the publishing industry. When publishers adopt a more simplified and intuitive production process, driven by a next-level AI-led XML engine and supporting the seamless flow of enhanced metadata, it's people are free to think and add value rather than just do. The resulting culture of innovation drives better commercial and user outcomes.
Human-centric customer experience
Automation

Human augmentation

Insights
Human-centric employee experience

Bloomsbury
"Deanta provides first-class project management services to Bloomsbury. Deanta combines excellent customer service and communication with a high level of technical expertise at competitive rates. Deanta sands out in a very crowded space."
Louise Cameron, Group Production Director – Bloomsbury

Bioscientifica
"We have found Deanta to be extremely helpful in providing technical assistance when required and they have also stepped in to assist when our own resources have been stretched."
Simon Laurenson, Operations Manager - Bioscientifica Ltd.

Taylor & Francis
"We continue to send work to Deanta over and over again, and the end product is the best we have ever seen. The project manager knows what to ask to ensure the best outcome, and how to make quick, correct decisions regarding all aspects of book production. Given one choice, it would always be Deanta."
Cynthia Klivecka, Production Manager – CRC Press

Informa Law
"Deanta has provided us copyediting and typesetting services for the best part of ten years across a range of different publication formats. We are consistently impressed by Deanta's professionalism, accuracy and customer service. With a dedicated account manager, nothing is too much trouble. "
Liz Lewis, Production Manager - Lloyd's List Intelligence (Informa)

Rowman & Littlefield
"In the past, time zone differences have been an issue with other suppliers, but not with Deanta. They accommodate the preferred contact times for Rowman & Littlefield, with no half-day or day wait between queries and responses. Overall they do a fantastic job."
Karen Ackerman, Director – Rowman & Littlefield

British Blockchain Association
"Reliable and professional publishing services. If you own a journal or a publishing outlet and require assistance with managing your work flows, reach out to Deanta Global. They are responsive to client's needs and will manage your project well."
Dr Naseem Naqvi, President - British Blockchain Association